Castle Acre Priory
Family events take place at Castle Acre Priory throughout the summer months, organised by English Heritage.

Check the English Heritage website for up-to-date information on upcoming events.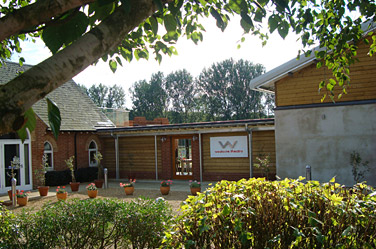 Westacre Theatre
Location:
Westacre Theatre, River Road,
West Acre PE32 1UD
Tel: 01760 755 800

Entertaining people all year round, Contemporary and classic plays. Music events. Reading groups. Drama workshops for young people.

Patrons: Stephen Fry & Antony Gormley.

Check the Visit Westacre Theatre website for current events.
Local events within 15 miles of Castle Acre
Houghton International Horse Trials - 2019
Dates:
May 2019
Location:
Houghton Hall, Norfolk, PE31 6UE

2019 will be the 14th year for Houghton Hall to host this international horse trial event. A spectacular venue with dressage, show jumping, and the cross country winding throughout the grounds.

Left: Saracen Horse Feeds sponsor Houghton International Horse Trials.