Wittles Castle Acre
Address:
Stocks Green, Castle Acre, PE32 2AE
Tel:
01760 755 577
Services:
Initially open just for Take Away through Winter 2020-21. Full Café & Picnic/Take Away opening in Spring 2021.
Food provided:
Winter Menu includes: Coffee, Tea, Hot Chocolate, Chai Latte. A daily selection of freshly baked Cakes. Winter Food including Soups, Stews, Dahl & Sausage Rolls.
Opening hours:
Winter: Fri, Sat, Sun 10am-3pm
Website:
Visit Wittles Castle Acre website.
Email: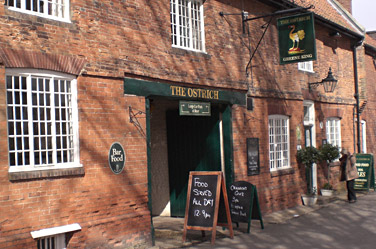 The Ostrich Inn
Address:
Stocks Green, Castle Acre
Tel:
01760 755 398
Services:
Large garden with childrens play area, car park
Food provided:
Menu changes daily
Restaurant:
12 noon-3pm, 6pm-9pm
Opening hours:
12 noon-11pm
Website:
Visit the The Ostrich Inn website.
The George & Dragon
Address:
Swaffham Road, Newton by Castle Acre, PE32 2BX
Tel:
01760 755 623
Services:
Open all day. Large terrace and garden area. Play area. Bright friendly staff. Accommodation next door at The Pig Shed Motel, online bookings.
Food provided:
Varied food menu including steaks, fish, vegetarian/vegan and gluten free options. Roasts served on Sundays. Kids menu. Local ales including a gluten free Moongazer and Adnams Ghostship, low alcohol ales and lagers, wines by Lea and Sanderman, litre carafes! Afternoon cake and coffee, Birchalls teas, special hot chocolates with whipped cream and marshmallows, milk shakes.
Opening hours:
Breakfast 8-10am, Meals Mon-Sat 12-3pm and 6pm-9pm, Sunday 12-8pm
Website:
Visit the The George & Dragon website
Email: